How to install (Google Workspace)
You must have a google chrome instance in your Google org.
Step 1
You Fist want to go to your Google Workspace Admin panel
Next You want to go to: Devices, Chrome, Settings, then Users And Browsers.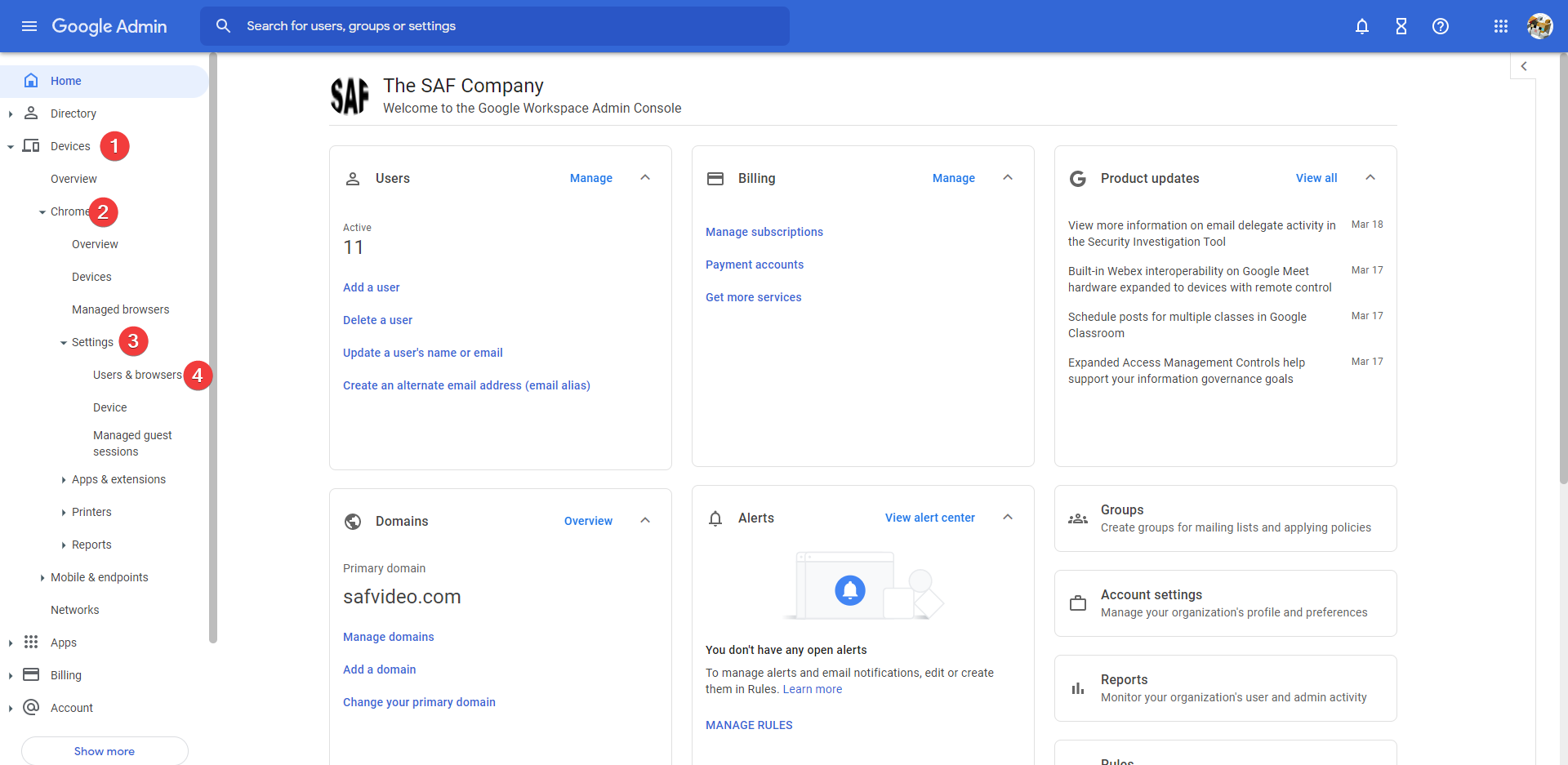 Step 2
Press CTRL+F or Command+F and search for "bookmarks" and go to the 4th one then click on the "Edit Bookmarks Button".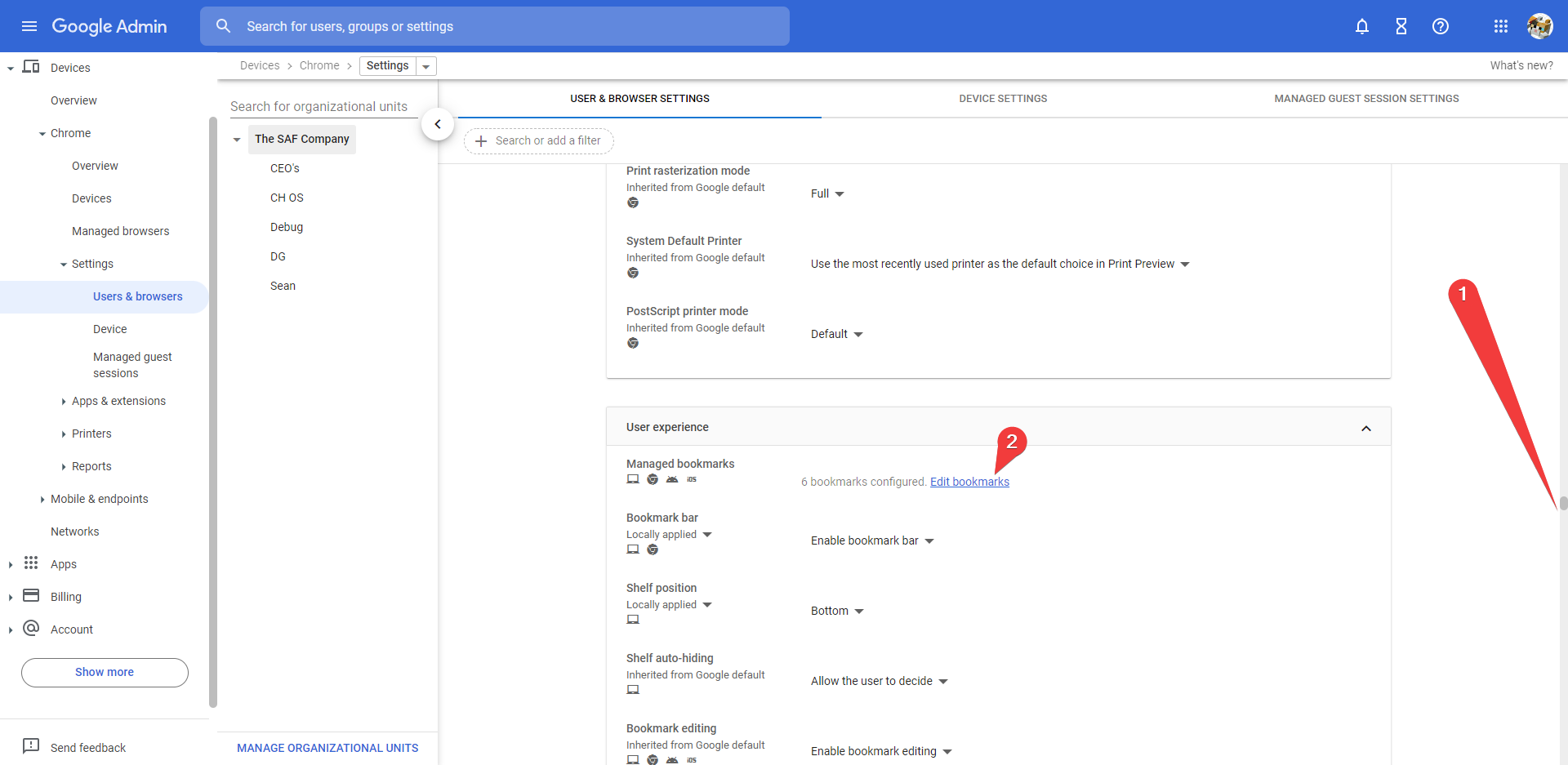 Step 3
Now hover over the name of the folder and click on the plus button.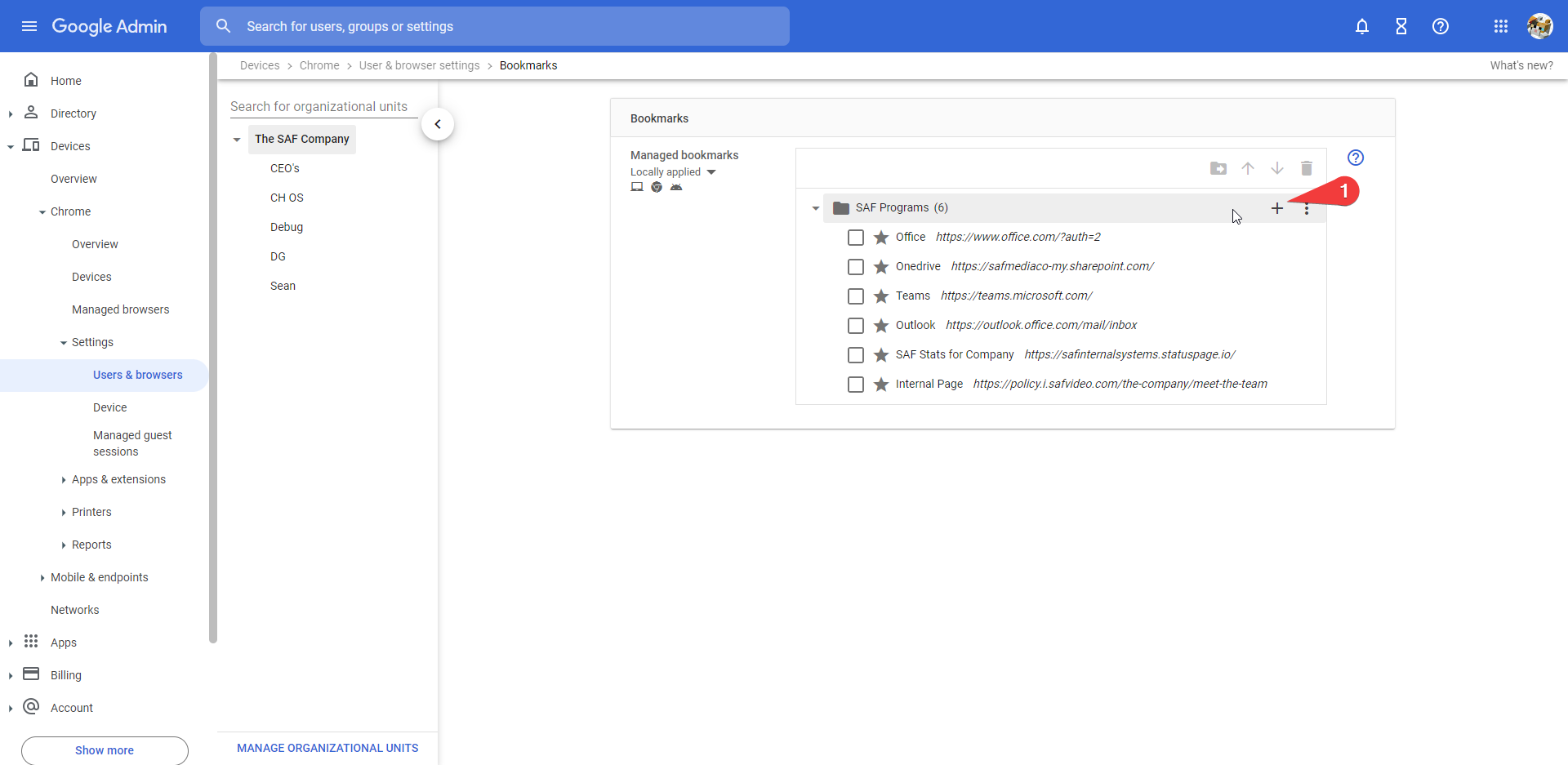 Step 4
Now In the first box type something like "Tech Help for staff", In the next box type "[yoursafurl].safapp.xyz". It should look something like this: demo.safapp.xyz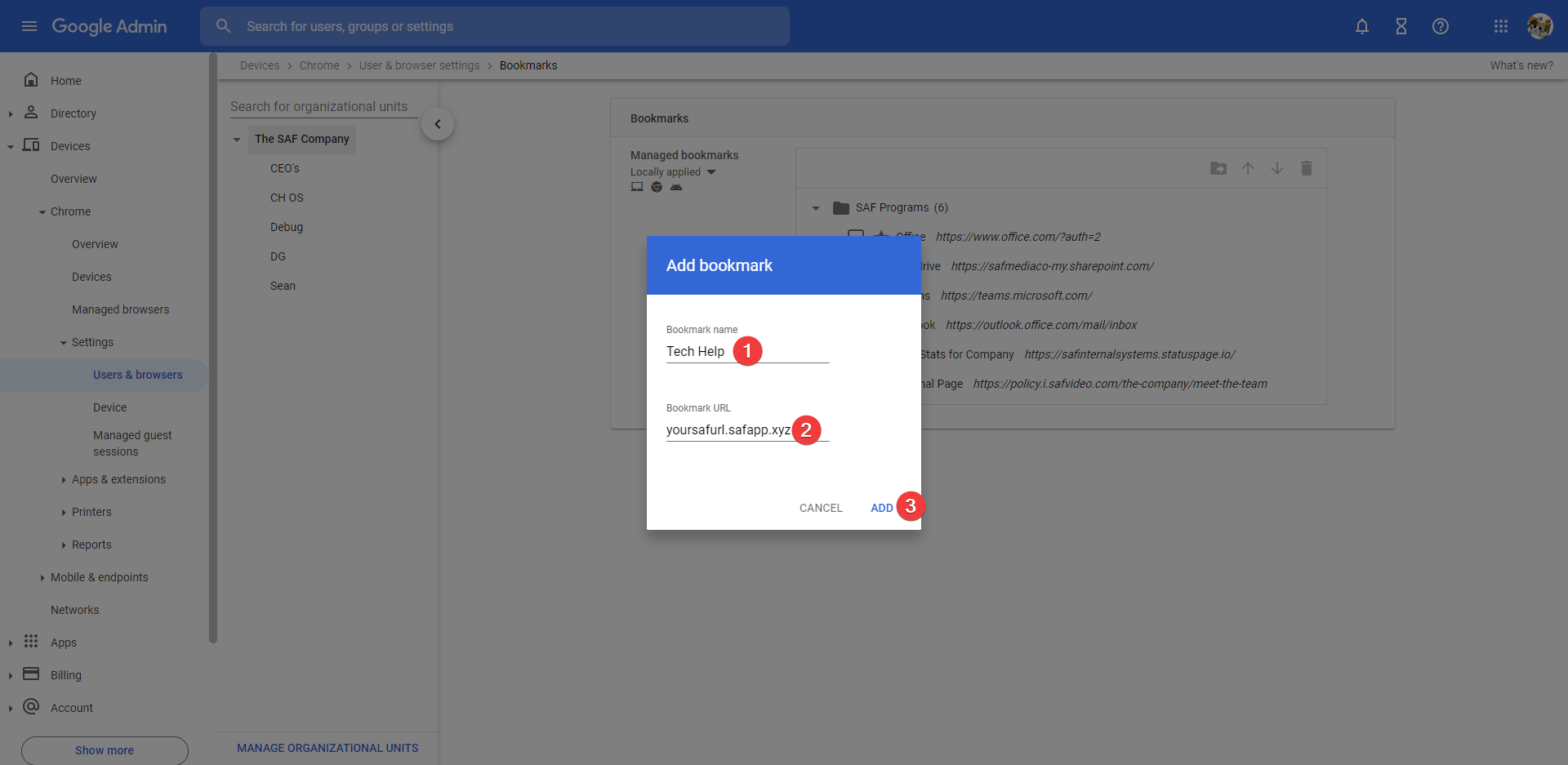 Previous
Next